Broaching
Broaching allows the speedy formation of internal splines and can be an economic alternative to shaping.
Broaching produces an accurate well finished form on runs of many thousands.
Broaching is also used extensively to produce keyway slots.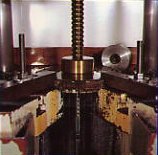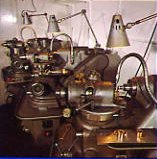 Shaping
Shaping with the Mikron 134 (shown above) produces splines on smaller parts,while our range of Sykes machinery is generally used on larger components. A Sykes V400 (shown below) will cut on diameters up to 400mm.